Dragon Gate on the Internet



Press Release - December 1995
Two Vancouver-based companies, Miles Communications -Marketing Inc. and Infoserve Technology Ltd., have joined resources to put Vancouver's Chinese community onto the internet. Dragon Gate is the gateway to and from the local Chinese community and the Orient. The URL address for Dragon Gate is http://www.infoserve.net/dragongate/.

Miles Communications is an established marketing agent providing professional marketing services in the Chinese community. Miles Communications makes use of printed, radio, and television media to help clients promote their products and services. Miles Communications is the publisher of the only Chinese language tourist guide (The Visitor's Only Handbook) in B.C.

Infoserve Technology Ltd. is a premium Internet Service Provider in the Lower Mainland. Owned and operated by people with over 40 years of experience in online system services, Infoserve Technology provides high quality dial up internet services as well as INFOBOX, the first voice and fax on demand service available in both Chinese and English in Canada.

According to the executives of these two companies, the main focus of Dragon Gate is to help Chinese-Canadians reach out to mainstream society, bridging the gap between Chinese and other ethnic groups. Information about Chinese cultures and customs will be available online. As well as explaining the "Chinese way" of doing things, Dragon Gate will help to promote business opportunities within the Vancouver Chinese community and the Orient.

Investment and trading information from key organizations and associations will be updated on a regular basis. New or propective immigrants from the Far East will find much helpful information about settling down in the Vancouver area as well as other parts of Canada.

Articles covering many interesting topics from people around the world will make visiting and re-visiting this web site an enjoyable surfing experience.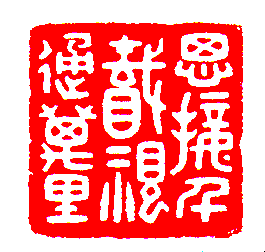 Communication - Without Time and Distance Limitations
---
A major component of the Dragon Gate web site is Vancouver Chinese Community Online (VCCO). VCCO consists of three areas:


Business and Trade - A listing of activities and a calendar of events involving major trading and investment associations in the Pacific Rim regions.

Community News - An up to date schedule of all major activities happening in the Chinese community.

Community Services - A complete coverage of services and programs offered by community oriented organizations.

Dragon Gate will be promoted extensively through traditional media to the Chinese community. Much of the service information will also make use of INFOBOX`s voice and fax on demand services to provide local distribution to thousands of households not yet on the internet. Furthermore, Dragon Gate will be promoted internationally through the use of cross links with major web sites around the Pacific Rim as well as media coverage in key cities in the Orient.


All community related information and non-commercial announcements will be collected and organized as a free service to the Chinese community. To offset the significant cost needed to provide these services, Dragon Gate will accept a limited number of sponsorships.


Dragon Gate is also an ideal home site for companies interested in making their presence on the "net". Chinese consumers have above average purchasing powers. By advertising with Dragon Gate, any business will have excellent exposure to Chinese consumers in the local market. As well, many global internet users will be visiting this site so any business information here will gain international exposure through its association with Dragon Gate.


Any company interested in sponsoring or putting information on Dragon Gate should contact either of the contributing companies:


Miles Communications-Marketing Inc. Phone (604) 879-3839 Fax (604) 879-3893 URL http://www.infoserve.net/miles/ email milescom@infoserve.net

Infoserve Technology Ltd. Phone (604) 482-8238 Fax (604) 482-8248 URL http://www.infoserve.net email info@infoserve.net
---
If you have a question or comment please email info@infoserve.net
Chinese calligraphy and seal by world famous calligrapher Professor Chan Feng Gee.